Malware experts are strange people ...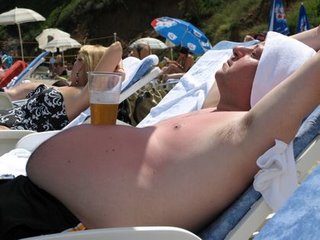 This is what I hear sometimes. I must admit that we all sometimes have some strange habits but isn't that normal as a human. I have showed to the public this year a lot of times what a real analyst or expert is doing. In my presentation 'A Virusanalyst in 15 Minutes' I'm showing the real life of an expert which is not always that amazing... shortly you will find on my press page also the original article I wrote about this presentation. It's more or less some kind of whitepaper and a guide how you can do some pre-analysing stuff.
I'm now 2 weeks back from our analyst meeting trip in Dubrovnik and you can find pictures of it at this
link
of my website. Most of it are some touristic pictures, some pictures are showing some experts in some strange situations. And definitely our 10the Kaspersky Virus Analyst Meeting combined with the press tour was very nice this year!
At least the price for the most strange-humorous picture goes to Michael Molsner(my German-Japanese colleague): a perfect example how practical a malware expert can be!
Michael I own you a pint ...